Taking a Gap Year After College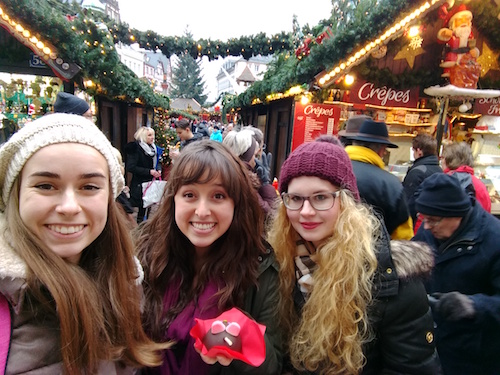 Why I opted for a gap year abroad after college
Due to scholarship requirements and an eagerness to launch my undergraduate career, taking off for a year after high school wasn't in the cards for me. However, that didn't mean I was going to pass up a Gap Year all together, and four years later I found myself face to face with the invaluable opportunity to live abroad for a year.
In March of my senior year of college, I received a long-awaited email with a few short sentences informing me that I received a Fulbright grant to teach English in Germany. The months leading up to the final decision had been a pressure cooker of anticipation that would decide whether walking across the stage on graduation day was impending doom or the closing of one chapter before starting life's next adventure.
Taking a chance on a Gap Year after college was never an easy, clear-cut decision. As my four-year undergraduate journey came to an end, friends and classmates were being snatched up by graduate schools, picking up stable full time jobs, or even exchanging vows at the altar. Society's expectations and the desire to finally settle into the "real world" as an esteemed adult more or less dictated where everyone's priorities lied. That's not to say I didn't want the same. I had a set list of goals I wanted to achieve in my 20s, which included obtaining a master's degree, starting a 401(k), earning a stable income, and growing professionally, just to name a few. A slightly delayed timeline was the only difference.
Before running off to wholeheartedly dedicate myself to a career and tying myself down to a rental agreement and car, I wanted to squeeze in one last hurrah of youthful exploration. Shooting for a structured program abroad that guaranteed an occupation and stipend gave a peace of mind that I would have a clearly defined purpose for the next year. Professional development and an immersive environment to advance my German skills? Check and check.
Taking a Gap Year was a responsible, sound decision, but I couldn't muffle the nagging voice in my head questioning if it really was the right thing to do.
The Post-College Gap Year Stigma
Seniors in college and recent graduates are constantly drilled with questions about their near future. What's next? During the buildup to my departure to Germany, neighbors, acquaintances, and relatives alike curiously asked what life had in store for me next. After announcing my plans to live and teach abroad for the upcoming year, the reaction was always the same— "Wow, that's amazing…but why?" No one got it. Rather than proudly revealing my achievement, I instead had to constantly justify to myself and others why I was "taking a year off".
Whether a result of the United States' education system or a deeply embedded hustling go-getter culture, there's a certain stigma behind taking a Gap Year in the United States. During high school, the college-bound crowd is encouraged to apply to every scholarship under the sun, many of which are restricted to high school students. Missed the application window? You might have to scramble for smaller awards or take out financially crushing loans. Although some scholarships and higher education institutions may allow recipients to defer for a year or two with good reason, it's not easy. Students are consequently steered from high school straight into college. After college, you naturally continue education, or settle into a job and start paying off racked up loans.
There's a strict sequence of life events to check off before true adulthood, otherwise you run the risk of being perceived as a slacker or confused millennial trying to figure life out. Even so, gap year participation has skyrocketed in the last few years. International travel is the cheapest its ever been, Millennials are ditching the antiquated view that travel is a luxury reserved for retirees, and internet culture has inspired an inescapable wanderlust.
The benefits of taking a Gap Year, whether it's after high school, college, or a relief from career burnout, are widely advertised. It's no shock that a Gap Year spent volunteering abroad, exploring diverse careers, or simply traveling for the sake of adventure results in personal and skill development. You might not find your life's purpose while meditating under a waterfall in Thailand, but stepping out of your comfort zone and drastically overhauling your reality shapes you at the core over time.
A Different Perspective: Germany
Teaching in Germany comes with many perks, one of which is gaining an insider perspective of students' attitudes and a general feel for how education is approached.
Germany is no stranger to the concept of the Gap Year. Until just a few years ago, all young German men would have to serve a term in the military or do civil service such as volunteering. Putting their lives on hold right after schooling was common, and since mandatory service was abolished in 2011 it has remained popular to travel abroad for an extended period or do freiwilligenarbeit (volunteer work) before deciding on what to do next. Young students taking a year to live abroad is quite popular, often as an au pair to fine tune language fluency or volunteer at a local school for a few months for career insight.
When compared to the United States, universities in Germany are laughably affordable, with public ones only costing a few hundred euros a semester in fees (tuition at private universities are slightly steeper). With admission deadlines much later in the year, significantly less stress over funding, and a laxer attitude toward taking time off, the education system in Germany might lend a good explanation as to why the Gap Year has become a cultural staple. It's not uncommon for students to be in their mid-20s by the time they receive their first bachelor's degree.
Living in a rather small town off the usual tourist route, I'm regularly asked what a young American woman is doing in the German countryside. Instead of raising eyebrows at my year-long transatlantic jaunt, students and strangers give me an understanding nod and conclude that I'm doing an Auslandsjahr, literally a "foreign country year".
No single cultural perspective has the right answer, and Gap Years are definitely not for everyone. The host of Gap Year Benefits are constantly cited, but who's to say that the direct plunge from school to career doesn't also have its own advantages?  As young Americans continue to collect passport stamps and effortlessly gallivant across country borders, the attitude towards taking time off for a global education outside a classroom will undoubtedly continue to evolve.
Ultimately, a Gap Year abroad is an intimate experience of personal growth unique to each person. The only person who can decide whether a year abroad will be beneficial and when it's best to take it is you!
*****************************************************************************************************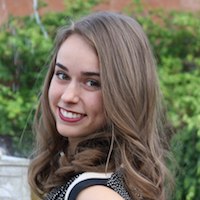 Freshly graduated from Arizona State University with a degree in tourism management, Raquel spent the last few years trekking through Peru and Argentina, farming in Japan, teaching at a summer camp in South Korea, and exploring her parents' heritage in Mexico, Spain, and Germany. Now during her fifth time in Germany, Raquel's teaching English through the Fulbright program for the next year before pursuing a career in international education. She's also virtually working as a junior editor at GoAbroad.com hoping to spread the international love.