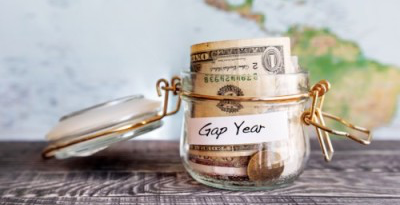 Gap Years are all about skill building. During an educational "year on" students have the opportunity to put boots to the book knowledge they've been accruing over 12 years of formal schooling. One of the big points of skill building and real world learning that surface during the planning and execution of a Gap Year is financial literacy and skill building. All of a sudden, students who have been under the umbrella of parents find themselves responsible for saving a large amount of money and figuring out how to spend that wisely.
If you are a student working to get your head around the financial aspects of your Gap Year and adulthood, or an adult who works with young people in the transition of emerging adulthood, this is for you!
As a new tool in the toolkit for bridging the gap between financial dependence and independence, the team at Steve Buhaly's Money Tips has put together a YouTube channel as part of an educational, not-for-profit endeavor to raise awareness on financial literacy and empowerment for young adults, primarily college students or recent grads.
The videos cover topics like savings, debt, and investing basics (and they're currently working on a few others that include job hunting, interviewing, negotiating, and more in-depth coverage on investing). The next topic, on investing basics, should be released very soon.
These videos are free for public use, and have no advertisements. Below, is the first release topic on savings.
If you know of any young people or organizations that would benefit from using these videos, please feel free to share them. The primary purpose in circulating this content is to help educate young adults on how they can secure a healthy financial future in an entertaining and engaging way.