How to Put a Gap Year on Your Resume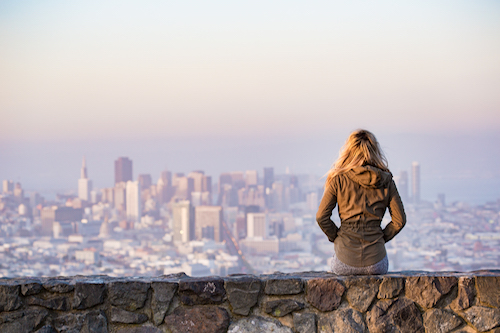 Your backpack is officially empty and your socks no longer smell like the plague. You're settling into life back home and are eagerly looking to the next steps in life. OR – you're at the stage of life where you peek into your Gap Year memory box only when you're feeling particularly nostalgic.
Whether you completed your trip yesterday, yesteryear, or yester-decade, here's the advice you need to add some pop to that black and white list of credentials.
General Gap Year Resume Tips:
No matter if you're fresh-off-the-plane or you ended your RTW adventure a few years ago, here are important things to keep in mind as you craft your resume and prepare to "Wow!" future employers or universities:
Reflect.
Without taking the time to really think about what you gained from your Gap Year that would be useful to future employers, you will have difficulty articulating its value. Pour a big cup of something warm (and ideally caffeinated) and spend time identifying the tangible takeaways from your big trip.
Focus on the skills learned.
Rather than giving a play-by-play of what you did (i.e. traveled to X number of countries or volunteered with sea turtles in Costa Rica), focus on the skills your acquired through the behemoth-learning-vehicle that is a Gap Year.
Put it in the right place.
If you weren't gainfully employed on your Gap Year, don't tack this under your "Work Experience" section. If you predominantly volunteered while traveling, add an entire section based on "Volunteer Experience." You get the picture.
Know the audience.
Adapt your details and inclusions to be as useful or relevant to the person who will be reading your resume. College admissions counselor? Focus on academics. Fellowship granter? Focus on skills related to the goal of the fellowship. Scholarship board? Focus on your volunteer opportunities.
PRO TIP: My strategy is to create one giant document that outlines all of the possible details for communicating the value of my experiences, from travels and studying abroad to general volunteer and work experience. Whenever someone asks for a copy of my resume, I pick and choose the relevant details from my master document to craft a unique application/resume each time.
Friendly reminder: this isn't your cover letter. Save your stories for your interview or your cover letter. Including your gap year on your resume should be a snapshot of the experience, not necessarily every (sordid) detail.
Tips for the Recently Returned
If your Gap Year is the main highlight of your resume (or at least the major TA-DA! You want to highlight), then here are the tips you need to follow.
How to provide details. Since you have a lot of space to work with, you can afford to communicate a few more details when explaining your Gap Year experience. Don't fall victim to temptations of using flowery language. Use quantitative and qualitative metrics to communicate the value (ex: "Worked with kids to help improve their English" sounds good, but "Worked with 17 children under age 10 to improve their English from level 2 to level 4" sounds way more badass).

Is this for college admission or your first foray into the working world? Don't only focus on your Gap Year in your resume; you'll want to communicate your breadth and depth of experience before/after your trip. High school clubs are a great inclusion, as well as any work with outside organizations, such as your place of worship or your community. You'll probably have to include your GPA or standardized test scores (blah!), but these can be as small or big of a focus as you see fit.
Tips for Those Who Finished Their Gap Year Way-Back-When
Did you just turn the tassel after four years of study post-Gap Year? Are you ready for a career switch after climbing the corporate ladder for the first few years after your Gap Year? Keep these in mind:
Don't skim over its value. Even if this happened a few years ago, your Gap Year was an incredibly unique (and cool) experience. Don't dumb it down to just one line on your resume. It makes you stand out and be more memorable.
Determine placement. Since it's been awhile since you completed this experience, you probably don't want to put it smack-dab at the top of your resume. Write your most recent, relevant experience first, as this is deemed most valuable. Your Gap Year probably makes more sense in section two or further below. If you're creating a creative digital resume, consider making it it's own box!
Go Get Hired Already!
Be laser-focused and direct; rock that newfound confidence and independence, and keep the big picture in mind – if you don't land the gig, it wasn't for you. You more than anyone know there's a great big world out there. Seize opportunities and enjoy the employment ride!