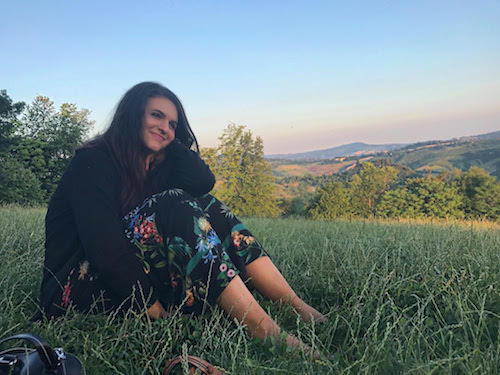 I started my 14 _ month long summer vacation with utter excitement. I signed up for things
left and right, knowing exactly what I wanted to learn, what insights I wanted to seek, and more
so what I wanted escape from back at home. Coming from a high society of lost individuals, I set
out to see other worlds and finally feel at home somewhere. So, I packed my things and
journeyed to volunteer in Costa Rica for 3 months. I was able to check off 'Spanish fluency' and
'find home away from home' from my to-do just as planned. I then lived with my family in
Paraguay for a month, where I worked, studied, and grew close to those closest. It was, just like it
sounds, sheer paradise. Check.
My too-good- to-be- true first semester set a high standard. Second gap semester, I took a
job in bumble-town France where invincible, brave ol' me abruptly received a culture shock for
which I didn't sign up. It wasn't the new food or the incredible difficulty to pronounce the one
word I knew, "quoi?", it was just this feeling I hadn't ever had before. With no inspirational
youngsters around, and a plethora of smelly cheese, I stopped feeling like the valiant,
independent explorer who could take on anything. While I expected to discover another unseen
utopia, I'd instead discovered a new side of me, one I didn't ask to see. However, I had a
challenging, intriguing job, learned French, backpacked through several European cities, and
became best friends with a group of smoking 90 year olds. Check?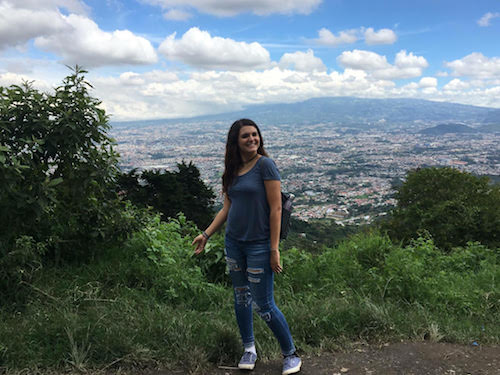 Through working exotic jobs, adapting to various cultures, and simply living
independently all year, my gap year taught me a lot of things that changed me for the better. At
18, experiencing such an array of jobs has a very worthy reward. I learned to be disciplined,
empathetic, and most of all, patient. I worked along side hardworking, compassionate locals who
taught me the value of caring about what you do. I saw the immense separation between the rich
and the poor in both South America and Europe, and lived with people from both parties. The
jobs I had allowed me to live the very distinctive lives of people from all over the world, and this
experience opened my mind to a much larger extent than I ever thought imaginable.
Looking back, I am so thankful for all the many petit-lessons these jobs instilled in me. For instance, I
farmed organic coffee beansand ever since I fervently appreciate locally grown food. I got a
TEFL certificate and taught English to adults, and never again will I be the disruptive, arrogant
student I once was.
Along the way, I met people who gave up everything they have just to help
me when I had a small issue, and ever since when I can't find a good friend, I decide to be one.
The list goes on and on. The list, that is, of things I learned not through a book or a college
course, but through raw experience. I learned that there's a difference between knowing that
something is there (ex: poverty, lack of education, pollution) and living through its detrimental
effects. One adds abstract knowledge and the latter adds empathy and genuine comprehension-
in other words, go live it to really learn about it. I lived, and boy did I learn.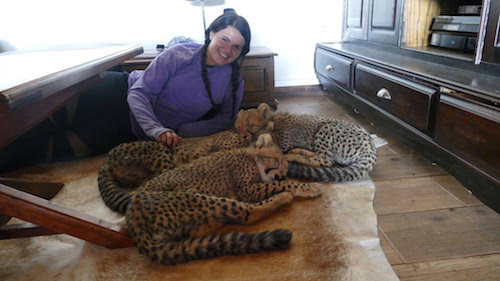 I also learned a great deal by having the home, people, language, climate, food, and
purpose that I'm used to stripped away from me, only to be faced with complete other worlds to
which to adjust. Adapting to other cultures really opened my eyes to see how the society I grew
up in shaped me into who I am. It opened up my eyes to see that different worlds prioritize
different values- that what many people describe as 'success' here in America, is not what success
means at all in many other parts of the world.
Differences like these are the ones that allowed to me reflect on what values I believe, what morals I'd like to take home with me, and why it's so important to leave your bubbled life as much as possible. Waking up in a different culture every
morning also made me realize that the world is huge and that, as cheesy as it sounds, there really
is no place like home. I learned to appreciate every quality and detail of my life back in
comfortable New York, and realized the blessing it is to always have somewhere so great to call
home.
Lastly, these new cultures taught me the beauty of learning languages. The special thing
about learning languages is that the reward is being able to understand and communicate with
another few hundred million people. When my level of French hit advanced, I faced a whole new
population of people on this planet that I could now personally get to know and uniquely learn
from. It is a great feeling, and I'm only optimistic about learning many more very soon.
Furthermore, I went about my gap year alone, just me, my journal, and I. This was
significant because I frequently left beloved places only to show up to a new place where I, once
again, did not know anyone and had to start all over. This was tough by myself, especially for a
first timer.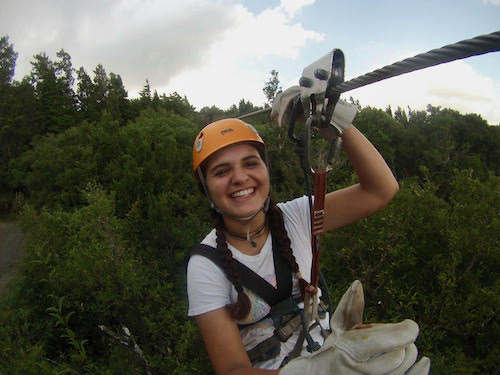 When showing up to a new home with a new family, or to a new job with new co-workers, you've got to be very self-sufficient. I had no option but to keep my rooms organized, my clothes cleaned, and myself fed. I cooked countless meals, I took hundreds of trains and planes, and I must have packed and unpacked my bag 1000 times. I was vulnerable, forcefully
sparking up small talk in a new language to keep myself from being isolated, and it all made me
so much stronger.
I learned not only to be responsible and disciplined, but also to be brave.
Often I would miss home or feel uneasy in yet another new setting, but I pushed through one un-
comfort zone after another and relentlessly grew into a tenacious, extremely independent 18-
year-old ready to tackle just about anything. Another valuable thing that came out of being alone
for so long was having the time to reflect, and a lot of new things on which to reflect. Finally, the
overload of unfinished thoughts left over from high school were understood. I spent days
analyzing the world around and within me, and now, I feel clear. Thus not only did I have a year
to see and to try new things, but also to think deeply about whom I was prior, and why. I got to
see what about me stayed the same when everything else around me was different, and only then,
did I learn plenty about myself too. Ten months of adventure, challenge, and direct perceptions of
other worlds, inarguably, taught me a lot.
Written by Melanie Russo, who worked with Taylor the Gap to plan and prepare for her independent Gap Year.