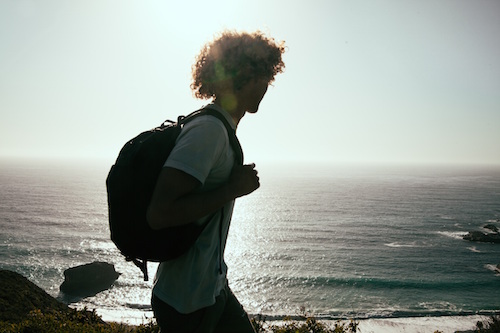 One of the roles of AGA is in accrediting Gap Year service providers. We are striving to raise the standards within programs for the benefit of students everywhere. If the organization you're considering isn't on our list of accredited organizations, you should ask a lot of questions and exercise due diligence in evaluating your options. For those of you planning your own Gap Year, we've developed a list of 20 Questions to help you make sure the organization you're interested in is doing things responsibly – with respect to your safety, host relationships, and to maximize your learning.  Download a copy HERE.
What Are the Standards?
The American Gap Association holds the official Standards for Gap Year organizations in the United States as recognized by the US Department of Justice and the US Federal Trade Commission. In order to maintain this certification we have agreed to treat the Standards as a "living document" in representation of the variety of different ways organizations and experts will contribute to its development. Finally, we have invited a wide variety of experts in the field of Gap Years to share in developing the Standards and contribute to the research in the field.
The Standards as developed by the American Gap Association are evaluated assiduously to reflect the changing landscape intrinsic to this type of education. The Standards are meant to be certifications in those specialties where an organization practices – in other words, while an internship placement organization may not be focused on extended backpacking trips at their core, if they nonetheless plan on taking students on a short backcountry trip they will need to be in compliance with the Standards for a backcountry organization or those of a partnership in addition to any others that might be more obviously relevant.
Finally, the Standards are written to be detailed and meaningful. While many organizations espouse to have organizational directives that are more than rubber stamps, the AGA endeavors to have detailed and specific Standards that can help us keep the industry accountable.
The Current Standards Certifications
The Standards categories are constantly under review, however, each applicant organization will need to select which categories they seek to become accredited for. Organizations are only AGA Accredited for those certification categories which they apply to and for which they successfully pass review.
Philosophy & Integrity
Back Country/Developing Country Safety
Service Learning
Independent Student Placements
Partnerships
Accreditation
The Accreditation process for the American Gap Association is designed to be substantive in its enforcement and verification process. Applicant organizations must fill out a lengthy application for each certification, then undergo a two-part verification process that includes the organization, and student experiences. Where appropriate, and on a case-by-case basis, AGA staff will also seek independent verification of partners (i.e., non-profits, language schools, internships). Once submitted to AGA, the actual application will be evaluated by a team of three people: one from AGA, and two from the Board of Advisors. AGA advisors and staff all sign a non-disclosure agreement in order to protect the great efforts AGA members have gone through in developing their own materials. The average time for accreditation is taking approximately 8 months from the point an application is received. Organizations that are unable to meet our basic standards will be coached through the processes they need for improvement and will be encouraged to reapply. Full re-evaluation will take place every four years.
Organizations, once accredited, will be issued a badge for their websites and marketing materials to show their commitment and proven ability to orchestrate the highest quality programs. Unfortunately, because accrediting each individual program within an organization would be untenable, AGA strives to instead take a sampling of a portion of any organization's programs and test their ability to meet the Standards.
Which Organizations Are Accredited?
You can find a full list of AGA accredited programs here.
You can download and review the updated 2016 Standards for accreditation with AGA here.
Photo Credit: Benjamin Combs