As the year draws to a close some students are finishing up the first semester of their Gap Year. Others, are deep in planning mode for the coming academic year. This week we're featuring four student voices, reflecting on the value of taking a Gap Year.
Be sure to click through and read each of the full articles!
Paralympic Hero Ellie Simmonds Shares Tale of Eye-Opening Gap Year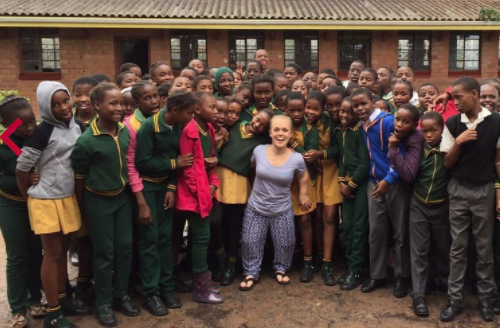 "The 22-year-old five-time Paralympic swimming champion from Aldridge, Walsall, has travelled to America, China, Mexico, South Africa, Vietnam, Thailand and Australia over the last 12 months, leaving behind her daily training routine to explore new horizons.
Documenting her journey, Ellie has spoken of how visiting countries in her own time, rather than as a Team GB ambassador, gave her 'huge confidence' and how the experience has led her to consider taking up teaching when she retires."
""I wanted to get away, to be a normal 21-year-old and wake up and think: "What shall I do today?"
"I'm so often visiting places as an ambassador for Paralympics GB, and I'm really proud of that.
"But I didn't feel like I was representing anyone when I was away; I was just Ellie, not Ellie the swimmer, and, to my surprise, that gave me huge confidence."
Ellie's travel activities included people watching in San Francisco, snorkeling in Shanghai, taking yoga lessons in Mexico and playing football for Britain at the World Dwarf Games in Australia.
The former Aldridge School pupil also spoke of how people from different countries approached her differently due to her achondroplasia."
Dear Stanford, Mind the Gap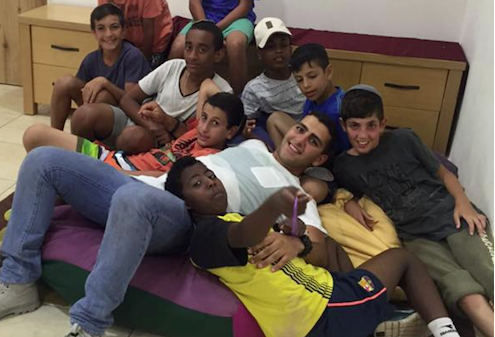 Eddie Mattout writes:
"Attending a private, college-preparatory high school, the thought of taking a gap year never crossed my mind. I was consumed by my goal to attend the most prestigious university I could, as soon as possible. When I was accepted to Stanford, I watched every YouTube video that had some, if even tangential, relation to the Stanford experience and anxiously awaited Approaching Stanford's weekly emails.
My life took a different direction, however. During the summer of 2015, I found myself volunteering in a children's home in Israel. With a cohort of twenty Americans, I helped run a summer camp for children from at-risk backgrounds. Our philosophy was that "it is much easier to believe in yourself when others believe in you." Every day, we ran different activities for the children, including a World Cup soccer tournament, color war, and swimming in the pool. Quickly, I became enamored with the project and the children we worked with, and decided to take two years off to help develop the non-profit and empower the children to establish successful lives and happy families. During that time, I also drafted into the Israel Defense Forces, which gave me deeper insights into the culture and daily realities of Israeli citizens."
QIAN: The Gift of Gap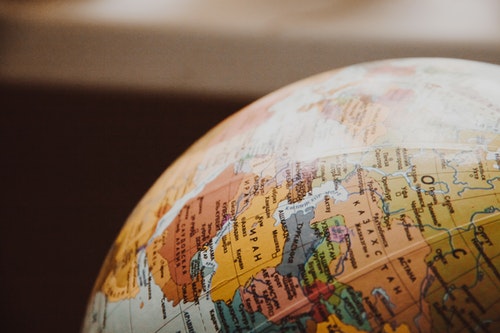 Lisa Qian writes:
"Not only is a gap year a chance to address the issues we experience during our time at Yale, but it is also a chance to look and learn beyond Yale. Most of us are quick to recognize the Yale bubble, and gap years are an opportunity to push yourself outside of it.
Since arriving in Indonesia in September, I have been pushed to think in ways that Yale had never asked me to. I've been an agro-tourism developer, freelance graphic designer for Southeast Asian nongovernmental organizations and translator and storyteller for an archaeology museum. But more importantly, by living in a society so foreign to what I grew up with, I have had innumerable realizations of my own ignorance. Speaking with everyone from village bureaucrats to veterinarians has forced me to examine my perceptions of achievement culture, oppression, colonialism and my own liberalism in ways that interactions with people at Yale, no matter how diverse our campus is, do not ask of me. In Bali, I'm learning about a fundamentally different understanding of how the world works. This requires me to unlearn so much that I took to be universal, which is a difficult and humbling task."
College Can Wait: Lessons Learned During My Gap Year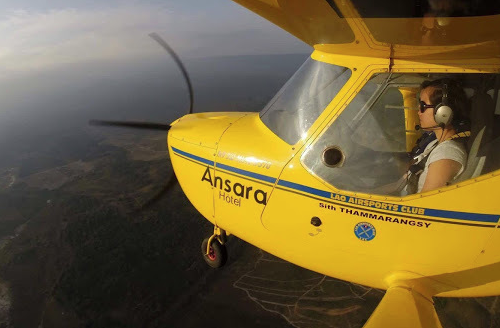 "Arriving at the decision to take a gap year took a long time, but once it was made, everything became easier. This decision put things back into perspective for me, and helped me prioritize my time and invest in what I truly cared about, such as the relationships with like-minded people I came to cherish at TGS, the plethora of cultural, social and sensory experiences I came across during travels and, yes, even the enervating amount of essay writing once I actually applied it in real life practice while writing up case study reports for my internship."
"Initially, I was afraid that I wouldn't find enough meaningful projects to fill a whole year with. Now halfway through my gap year, I still feel like I have so much left that I want to do. I feel inspired by new opportunities weekly. The hard decision is not how to find opportunities, but instead where to best invest my time as opportunities worth pursuing are everywhere.
The most critical lesson I've learnt, undoubtedly, is to find comfort within the feeling of uncertainty. While insecurities still linger from time to time based on the judgement faced from having chosen a gap year, I know I would be experiencing the same kind of internal insecurity had I chosen to jump straight into university. So far, choosing a gap year was my personal best bet. It gave me a sense of clarity of what I want to do next, while providing the motivation and hands-on experience needed to understand why pursuing an alternative business degree in global change and project management is right for my future."