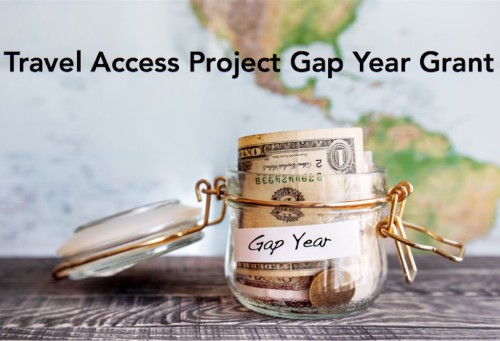 $3000 USD Gap Year Grant for 2017-18
We're very excited to announce the arrival of some new grants on the Gap Year travel scene. Travel Access Project, which is developing open-source educational resources for every country in the world, is also making a big splash this spring by announcing TEN $3000 grants for Gap Year Travel.
Seven of these will be awarded through TAP. Three will be awarded through Wayfinding Academy, Go Overseas, and the AGA Back-a-Gapper Scholarship.
Do you have a dream of taking a Gap Year to travel and learn?
Do you want to take a break between high school and college to experience the real world, expand your skill set and gain clarity towards your career path forward?
Perhaps you're just graduating from university and you're looking to take a year to apply some of what you've learned, intern, or just experience another culture before you enter the work force?
Maybe you just believe, like we do, that travel is fundamental to an education and you realize that your education won't be complete, no matter the diploma, until you've wandered a while and become a citizen of the broader world.
And please share with every one you know who might be interested!