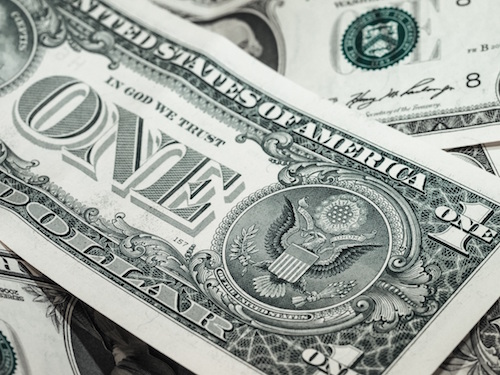 If you have almost no money, how can you fund a self-designed Gap Year experience? Most give up. Some get really creative.
Victor Saad was 25 years old and seriously considering MBA programs when he decided that he could get a better learning experience—and spend much less money—by designing his own professional gap year, or in his words, a "self-made master's degree." He made plans to quit his job and take 12 business apprenticeships over the course of 12 months.
But he had one big problem: money.
Victor's adventures would take him across the United States and the world, including China, Costa Rica, and Cairo. All these flights and living expenses would have to come from somewhere. As Victor explained in his TEDx talk:
I don't have some massive trust fund, and FAFSA doesn't let you take a loan out for your own self-made degree. So I got creative. I asked 200 people to subscribe to the project at $10 a month. They would get to learn from my lessons and see what I was doing, and I would have the means to run the project. After several really interesting conversations about why in the world anyone should give me a penny, roughly 100 trusting individuals gave me just what I needed.
In other words, Victor crowdfunded his expenses—but not in the typical fashion.
When most of us think about crowdfunding, we think of IndieGoGo, Kickstarter, or GoFundMe: powerful platforms that can certainly be used to run a successful fundraising campaign. But many potential contributors are hesitant to fund someone else's travel adventure, and many cannot give more than a small amount of money. Many of these traditional campaigns fail to meet their goals.
A Different Approach: Providing Value to Supporters
Victor took a different approach that employed the same core idea behind crowdfunding—you give me some money, I provide you with meaningful updates and rewards related to my project—but turned it into a subscription service instead. It's a lot less intimidating to ask someone for $10 a month for the next 12 months than asking for $120 right now. This model also ensured that Victor wouldn't take the money and then neglect to provide the goods he promised (as too many crowdfunding campaigners do), because a contributor could simply cancel their sponsorship. For contributors, this approach feels much safer and friendlier than a traditional crowdfunding campaign.
What about travel costs? Victor's subscriber income wouldn't cover all the flights he needed, so he asked his network for help. The father of one of his former students ended up giving him a number of "buddy passes" for standby flights.
What about lodging cost? Victor's approach was to first ask friends and family if they knew anyone in the area he could stay with. Then he tried Couchsurfing, Craigslist, Airbnb, and "frantically posting on Facebook and Twitter." Essentially, he took whatever the world offered him:
I stayed in everything from office spaces to vehicles to mansions. I was a vagabond. But it was okay. I was a student.
I learned all this while researching Victor before interviewing him for my podcast, and I wanted to make sure I wasn't missing anything, so I asked Victor if he relied on any other sources of funding to make this year possible. He told me that some of the apprenticeships he took did pay him $15-$20/hour and that he sold some possessions to earn a few thousand dollars at the beginning of the year. Beyond that, he received no outside support and completely self-funded his 12-month, travel-intensive learning experience.
Recipe for Independent Gap Year Funding
It's clear from Victor's story that he had a number of resources that allowed him to pull off this feat of funding, most notably a wide social network that let him recruit a critical mass of subscribers and people to donate things like flight buddy passes. Regardless, I see a model here for any young person who wants to take a Gap Year, doesn't have the cash to fund it, and is willing to exercise her entrepreneurial muscles.
Here are the ingredients:
Subscription service: Instead of running one big crowdfunding campaign to fund your travels, offer "subscriptions" to your gap year for a fixed monthly rate. Provide options ranging from $5/month to $30/month. (The best platform for doing this at the moment is probably Patreon.) For the different levels, offer a range of perks including monthly email updates, postcards, souvenirs, and videos (which can also serve as accountability and journaling tools for you). Aim to generate at least $1000/month from this income.
Donated airline miles and buddy passes: To tackle with the major expense of flights, ask your family, friends, and communities if they would be willing to donate accumulated airline miles or buddy passes to your cause. You can also get one of the many credit cards that gives you 50,000+ air miles as soon you spend a few thousand dollars (which you can launder through your parents when they need to buy something expensive like a new computer).
Free housing: Get really comfortable with using Couchsurfing to stay at strangers' houses. Tap your extended Facebook network to find potential hosts where you go. Investigate work-trades situations with hostels or private homeowners who will let you stay for free in exchange for a few hours of work each day (find these opportunities at Help Exchange and Work Away).
Part-time work: Develop a highly transferable skill (what I call a Masseuse Model skill) that will enable you to pick up part-time work wherever you go.
Frugality: Learn how to cook rice and beans really, really well. Figure out to how entertain yourself without going out for drinks or going bungee jumping.
Good-looking personal website & travel blog: Tell the story of your financing efforts on a highly polished personal website, which also serves as your travel blog. Victor was a master of sharing his story online, being genuine, inspiring people, and gaining their support. Be like Victor.
Together, these six ingredients could fund a Gap Year. It's not an easy path, but it's a rewarding one. Good luck, gappers!
PS- If you try putting this plan into action, I'd love to follow your progress, and maybe even help you set up your subscription service. Write me: yourstruly@blakeboles.com.
*****************************************************************************************************
Blake Boles is the founder of Unschool Adventures, the travel and education company for self-directed young people ages 14-21. His most recent books include The Art of Self-Directed Learning and How to Live Nowhere. Learn more at blakeboles.com.