10 Gap Year Scholarships to Apply For Today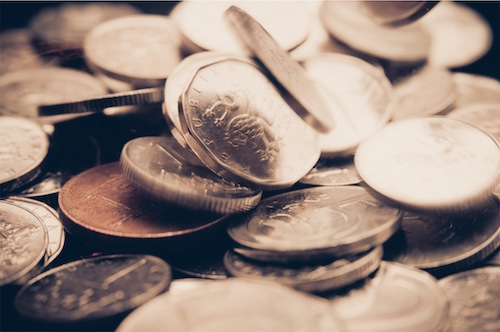 You knew that there were scholarships available for university and college programs, but were you aware that there are also scholarships available for people taking Gap Years?
There are!
If you're going through a Gap Year organization then it's likely they are going to have some scholarship money to award. Be sure to ask for it! Even if you are charting your own course, or no funding is available through the organization you partner with, there are outside scholarships that you can apply for.
The "Back-a-Gapper" Scholarship program is a network of individual scholarships that individuals interested in taking a Gap Year are eligible to apply for. Each scholarship, listed in this Back-a-Gapper section, will have a brief description and instructions on how to apply.
The Humboldt Back-A-Gapper Scholarship is endowed by the generosity of Richard Stepp, a Humboldt State University Professor and philanthropist. Students must (A) be a resident of Humboldt County, California, (B) and be applying for an AGA-Accredited program. Over the next 3 years, roughly $20,000 will be given to individuals who meet these criteria and are selected by this competitive application process.
The Pollination Project gives $1,000 startup grants to individual change makers and projects that promote compassion around the world.
The National Security Language Initiative for Youth (NSLI-Y), sponsored by the U.S. Department of State, provides merit-based scholarships for eligible high school students to learn less commonly taught languages in summer and academic-year overseas immersion programs. Previous language study is not required, and language learners of all levels are encouraged to apply.
This is a scholarship for recent high school graduates or current high school students aged 16-18 to focus on "high need" languages. The current list includes: Arabic, Chinese (Mandarin), Hindi, Korean, Persian (Tajik), Russian and Turkish.
This award requires university credit. Fund for Education Abroad. The newly established Fund for Education Abroad (FEA) was created in order to open doors for deserving education abroad students.
Starting with the 2011-2012 academic year, FEA will award funds for students planning to study abroad on any academically rigorous programs. Designed by the FEA Advisory Board, FEA scholarships are intended to meet the financial needs of students who might not be eligible for government grants or existing funds limited to specific programs or groups of students.
This scholarship requires university credit, too. Competitive scholarship for students who are primarily going to Muslim countries. The idea is that bridges are built through forming meaningful connections across cultural boundaries and they're awarding money for people going to volunteer in the Muslim world.
The Foundation for Global Scholars is a 501(c)(3) non-profit organization located in Denver, Colorado whose mission is to create global citizens and leaders by assisting students in achieving their personal and professional goals of obtaining cultural and academic experiences abroad. The Foundation will support this mission by awarding scholarships to help enable students to obtain an international experience. Students who are from underrepresented populations in international education are a priority.
arth Island Institute Brower Youth Awards for 13 – 22 year olds living in North America who show outstanding leadership on a project or campaign with social impact of environmental impact
This is another scholarship that requires university credit. This is for students primarily going to Asia and offers scholarships up to $7,000.
A Freeman-ASIA Award provides need-based funding to assist the recipient with the cost of the study abroad program and related expenses, including airfare, basic living costs, local transportation, books, etc.
This award equires university credit. Do check the page for eligibility before applying. You'll need to make a trip to NYC for a personal interview for this award and your costs for that will not be covered. People as old as 40 can apply for this grant, expanding the gap year demographic beyond the scope of most youth oriented programs.
Go Abroad has compiled their own list of scholarships and has some recommendations on the process of tracking down, applying for, and winning the ones best suited for you. They break them down by country of origin, as well as subject, all with a specific focus on going abroad (of course!)
Of course there's always more to learn about financial aid for your Gap Year, visit our financial aid resources page to dive deeper!
Are you aware of Gap Year scholarships that we haven't listed here? Please link to them in the comments!
Photo Credit: Ondrej Supitar